Our Staff
Steven M. LaNasa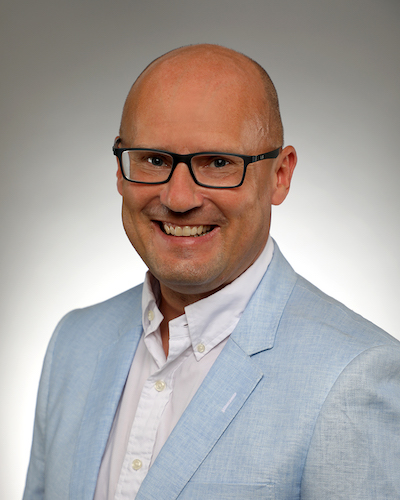 Steve serves as the Director of the National Higher Education Benchmarking Institute, and comes with more than 25 years of higher education experience, in both two- and four-year institutions. Formerly the President of Donnelly College, his administrative experience also includes leadership roles in academic, fiscal, and student affairs, as well as human resources and information technology. As a faculty member, his research and teaching focuses on college access, organizational performance and student success.
He holds a Ph.D. from Penn State where he served in the Center for the Study of Higher Education.
---
Michelle D. Taylor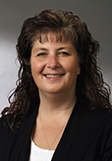 Michelle Taylor is the Senior Research & Data Analyst at the National Higher Education Benchmarking Institute. She conducts the data collection, analytics and reporting functions for a variety of national community college projects including the National Community College Benchmark Project (NCCBP) and the Cost and Productivity Project and the Workforce Training Benchmark Project.

Before joining the institute, she worked as a Senior Marketing Research Manager at H&R Block as well as led marketing research efforts for several other companies including American Express and American Century Investments.

Additionally, she was a Research Analyst at the Center for Economic Development and Business Research at Wichita State University. At CEDBR, she primarily collected, analyzed and disseminated business, economic and demographic information in addition to maintaining several database including state retail sales database and the information database. She also managed the CEDBR's Annual Economic Outlook Conference.

Michelle received her MBA with an emphasis in International Business and Marketing from The Pennsylvania State University's Smeal College of Business. She also holds a bachelor's degree in Business from Washburn University.
---
Daniel J. Ferguson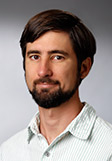 Daniel Ferguson is the Software Application Developer for the National Higher Education Benchmarking Institute. He creates and maintains the web apps that power the institute's newest projects. Prior to his work at the institute, Dan built web applications in the following industries: retail, banking, transportation logistics, social networking and journalism.
Dan received a bachelor's degree in Linguistics from Truman State University in Kirksville, Missouri. His programming skills are self-taught through involvement in open source projects.
---
Jeffrey A. Seybert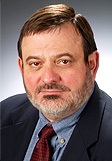 Jeff Seybert is a consultant to the National Higher Education Benchmarking Institute at Johnson County Community College. Prior he served as the Director of the Benchmarking Institute for 9 and Director of Institutional Research at JCCC for 21 years. From 1974-1981, Jeff served as assistant professor of psychology at the University of Missouri-Kansas City.
Jeff holds a doctoral and master's degree in experimental psychology from the University of Oklahoma and a master's degree in public administration from the University of Missouri-Kansas City. He also holds a bachelor's degree in psychology from Cal-State Long Beach.
Jeff is past president of the National Community College Council for Research and Planning and the Mid-America Association for Institutional Research, and has served on the Board of Directors of the Association for Institutional Research (AIR).
He serves as associate editor for Planning for Higher Education, consulting editor for the Journal of Applied Research in the Community College, and The AIR Professional File, consulting editor and contributing columnist for Assessment Update, and past project director for the Kansas Study of Community College Instructional Costs and Productivity and the National Community College Benchmark Project. Jeff has published more than 50 articles and book chapters and served as consultant to more than 100 colleges, non-profit, and other organizations in the U.S., Canada, Great Britain, Australia, Chile, the Pacific Region, and the Caribbean in the areas of assessment of student outcomes and institutional effectiveness, program evaluation, strategic planning, and institutional research.